Christmas Movies You Forgot About
The best Christmas season defines as hot chocolate, blanket, lots of snacks, and cozy movies as you get older. And this is all happening in your room in solitude. But let me jump in and put my list in two cents for you after you finish Harry Potter, Home Alone, and The Grinch.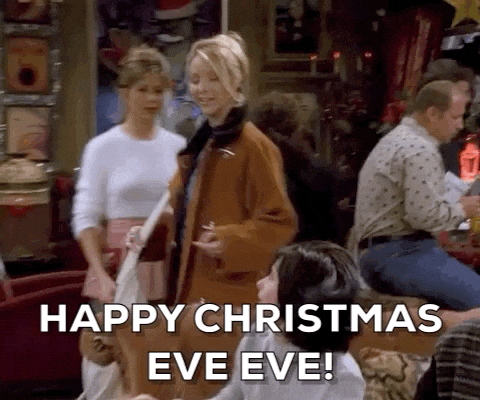 Miracle On 34th Street (1947)


This movie is an American oldie. The story takes set in New York City between Thanksgiving and Christmas, and it centers on the impact of a department store Santa Claus who claims to be the actual Santa Claus. The film has since become a Christmas classic. This movie kills us all with its kindness.
Susan Walker, played by Natalie Wood, is a bright little girl whose well-intentioned mother (played by Maureen O'Hara) has trained her not to believe in Santa Claus. Susan begins to suspect Kris Kringle (Edmund Gwenn), an old man employed to impersonate Santa at New York City's famous Macy's department store, is the actual St. Nick when their paths cross. Kringle is committed to a mental institution when a jealous coworker falsely accuses him of assault. Kringle and his facts attempt to prove that he is, in fact, that one Santa Claus.
You can watch the movie on HBO MAX!
A Christmas Story (1983)
This Bob Clark movie is all time favorite comedy for many generations over the years. Ralphie (played by Peter Billingsley ), a little child in the 1940s, tries to persuade his parents, teacher, and Santa that a Red Ryder BB rifle is the ideal Christmas gift.
Ralphie's desire is rejected by the note; "You'll shoot your eye out."
When Ralphie wakes up on Christmas morning, he immediately begins to unwrap his gifts. He does receive some gifts that he truly liked, but he is sad that he did not receive the one item that he desired most.
When his dad urges him to look at one last present that he hid, only that time The Red Ryder B.B. Gun is revealed. Ralphie takes his gun outdoors and fires it at a target affixed to a metal sign in the yard.
However, BB throws back his glasses while his first shot. He steps on them and breaks them while searching for them, believing he had truly shot his eye out.
He made his mother believe that his glasses were broken when they fell on ice. On Christmas Eve, Ralphie is lying in bed with his gun by his side.
According to the adult Ralphie, this was the best present Ralphie had ever received.
The Muppet Christmas Carol (1992)
OK, thank me later for this! On Christmas Eve, the Muppet characters relate their interpretation of the famous story of an old and grumpy miser's redemption. The story is told by two storytellers - Charles Dickens (played by the Great Gonzo) and his friend Rizzo on Christmas Eve in nineteenth-century London.
Ebenezer Scrooge (Michael Caine), a cold-hearted, bad-tempered, and egotistical moneylender, is uninterested in the holiday cheer. He turns down his nephew Fred's invitation to Christmas dinner, dismisses two gentlemen collecting money for charity (Dr. Bunsen Honeydew and Beaker), and throws a wreath at a carol-singing Bean Bunny. Scrooge grudgingly agrees to his faithful employee Bob Cratchit (played by Kermit the Frog) and the other bookkeepers' request to take Christmas Day off because there will be no work for him on the day. While the bookkeepers celebrate Christmas, Scrooge returns home.
At his home, Scrooge meets the shackled ghosts of his late business associates, Jacob and Robert Marley (played by Statler and Waldorf), who warn him to repent of his wicked deeds or be doomed to suffer in the afterlife like them. They inform him that three spirits will visit him at night.
Elf (2003)
Raised as a large elf, the man travels from the North Pole to New York to meet his biological father, who doesn't know he exists and desperately needs some kind of Christmas spirit.
On Christmas Eve, a child from the orphanage slips into Santa's bag and unintentionally flies back to the North Pole. The elves name the baby Buddy after the brand of his diapers, and Daddy Elf adopts him as soon as he shows up in the workshop. Buddy is accepted into the elf community and grows up to believe that he is an elf, but eventually discovers that he is a human. According to Pope Elf, Buddy was born to Walter Hobbs and Susan Wells, and Susan gave him up for adoption before her death. Walter now works at the Empire State Building in New York as a children's book publisher, completely unaware of Buddy's existence. Santa says that Walter is on the naughty list because of his selfishness, but that Buddy can help Walter redeem himself.
Along with all the snacks, take some tissues to wipe your tears off!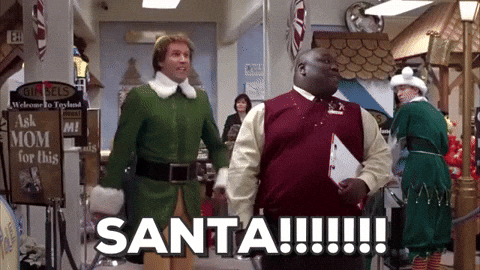 Love Actually (2003)
Is "Alan Rickman plays part in this movie" statement enough?
But, whatever, let me give you some plot details, too.
The screenplay, which was mostly shot in London, explores many elements of love via ten discrete stories with a diverse cast of characters, many of whom become intertwined as the stories develop. The story begins five weeks before Christmas and unfolds in a weekly countdown to the holiday, culminating in a one-month-later epilogue.
Hugh Grant's voiceover introduces the film, saying that whenever he feels down about the state of the world, he thinks of the arrivals gate at Heathrow Airport, where friends and family welcome their loved ones with pure, innocent affection. He also emphasizes that the 9/11 victims' words were messages of love, not hate. We then watch as several people's "love stories" develop.
Merry Christmas


There is always something graceful and magical about Christmas. Make sure you share those feelings with the ones you love.
BTW, I told Santa you were good this year, so don't disappoint me, nor him. Merry Christmas!